HÄNGIVENHETENS NEKTAR, all glädjes källa

Part 1

En fiktiv handbok i konsten att vara en gudinna till lags.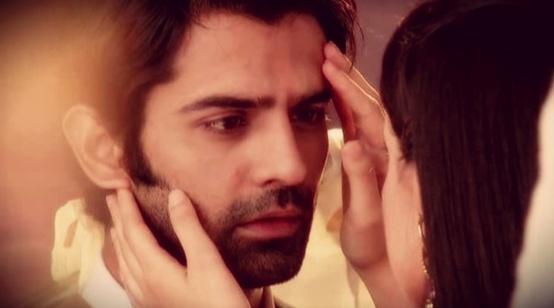 Inledning



16:e oktober, 1991
Vladivostok, Ryssland
10 mil från gränsen till Kina


När dagen kommit till sitt slut och kvällens mörker ännu en gång intagit lägenheten satt de båda återigen mittemot varandra på golvet i vardagsrummet och vilade med blicken djupt fäst i varandras ögon.

Avkoppling var för dem stunder av tystnad.

Av närvaro.

Den varma fuktiga luften snuddade vid deras ansikten vid varje nedvarvat andetag. Han luktade apelsinblomma och vanilj. Hon drog lystet ett djupt andetag in genom näsan och analyserade roat varje doftnot i hans läckra maskulina väsen.

Hans utstrålning var magnifik och fyllde henne som alltid med ett lugn och en trygg förvissning om att han var det enda hon behövde inatt.

En moderlig känsla kom över henne och hon sträckte ut sin hand för att stryka honom försiktigt över kinden. Han svarade direkt med ett svagt leende och ett kort belåtet hummande. När hans blick sjönk ned mot golvet tyckte hon att han påminde om en blyg pojke. De mörka lockarna som omringade hans vackra ansikte förstärkte den känslan och hennes moderliga hjärta fullkomligt sjöd av villkorslös kärlek.

Hon kunde inte sluta stirra på hans tilldragande uppenbarelse. Så skör efter krisen de båda gått igenom men som varit svårare för honom att bära, och ändå så stoiskt maskulin. Stark ända in i märgen trots allt. Stolt i sin hållning med en käklinje lik en krigare från Sparta. Hans bleka hud lyste ljus i skenet av de levande ljusen. Hans utseende var så typiskt för just den delen av forna Sovjet som han kom ifrån; Kaukasus-massivet med Europas högsta bergstopp.

En plötslig rysning for igenom hennes kropp när hon mindes hur de hade träffats där, i blåsigt oväder, för första gången för snart 20 år sen. Hon hade varit bara 14 år och på rymmen från ett gäng fulla ryska soldater. Han hade varit bara en liten pojke som just förlorat sin mor. Hon hade greppat hans lilla hand och hastigt sökt skydd för dem båda bakom en stor klippa i skogen.
Male
Female
Woman as top
Man as bottom
Self experienced
BDSM
Fetishism
Other erotica
Light bondage
Discipline
Psychological dominance
Physical dominance
Pain
Spankings
Whipping/flogging
Obedience
Humiliation
Age play
Chastity play
Sensory deprivation
Interrogation
Orgasm control
Naked vs. clothed
Lockable garments
Queening
Shaving
Trampling
Lending
Shoes/boots
Stockings/underwear
Corsets
Masks
Glasses
Silk
Adult breast feeding
Hair
Feet
Nails/hands
Muscles
Beards
Tattoo/brandings
Wet
Voyeurism
Exhibitionism
Role play
Age difference
Strap-on
Traditional gender roles
Figging
Occult
Stories


Dominant_Tantragudinna F51
12 sep 15:07
Do you want to be notified when Dominant_Tantragudinna posts new diary entries and writings? Yes
You cannot see or post comments since you are not logged in.