Fetish/kinkyfest
Party or similar event specifically for kinksters

Application required
You must be logged in to show your intention to participate.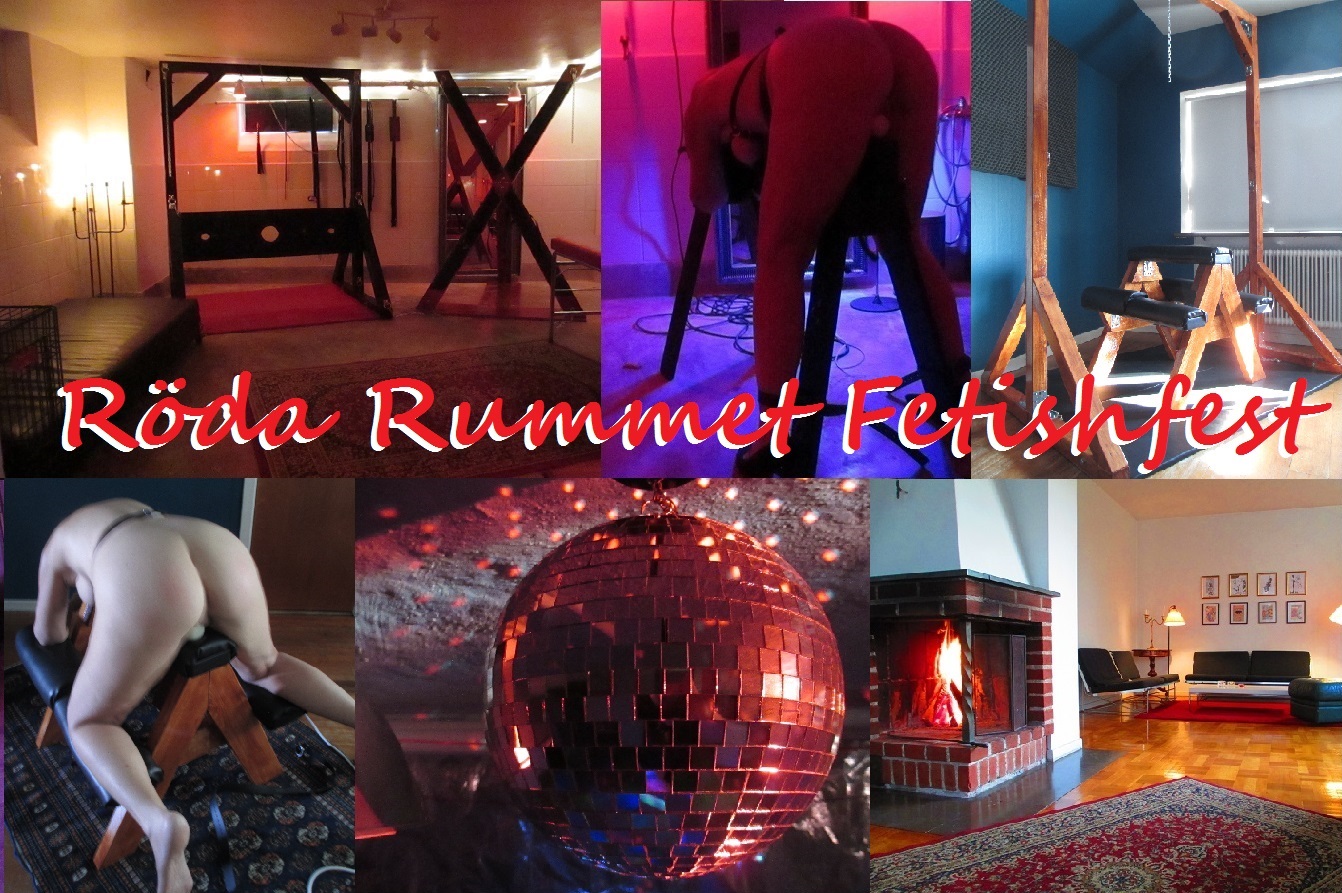 Till det facila priset av 150:- har du här möjlighet att att under en kväll svänga dina lurviga på ett dansgolv med både staniolpapper på väggarna och discokula i taket. Du kommer få tillgång till en av sydsveriges mer välutrustade dungeons och du kommer antagligen få träffa på de mest perversa personerna denna landsända kan erbjuda.

Tre våningar av fest: I källaren dungeon och discotek. På bottenplan vardagsrum med öppen spis och soffor för umgänge och prat, samt kök för påfyllnad. På ovanvåningen badrum samt sängar för avkoppling och intimare lekar.

Blir du hungrig så kommer det serveras varmkorv och varma mackor . Blir du röksugen så tar du din öl eller vinglas ut i trädgården och stillar dina behov under månens sken.

Alkoholhaltiga drycker medtages av festdeltagare och markeras med en personlig signatur. Is, plastglas samt frysbox kommer finnas tillgängliga. Alkoholtjuvar kommer kölhalas och därefter tjäras, fjädras samt bindas fast vid en stång och dagen efter festen bäras genom Veberöds centrum.

Regler? Ja, samma som på en vanlig fest eller utekväll på krogen. Vill du leka med någon? Använd gult och rött som stoppord.

Väl mött!

PS/BDSM_Bussen är bokningsbar för detta event. Först till kvarn...
Reviews
You can review this event from 19 on the date it occurs.
52 participates:
267 interested: